UPDATES
-2005 Fall Fellowship was held September 9-11 and was a great sucess!
Fall Fellowship is held annually at Camp Davy Crockett. It is a fun weekend where arrowmen compete in the Quest for the Silver Beaver. This years theme was Star Wars and was hosted by Allogagan Ktemaque (AK). First place went to Machtagen chapter, Second to Eluwak, and Third to Woapalanne. We had three ordeal member abtain their brotherhood.
Friday everyone checked in and set up camp. We watched the movie Rockie and had a cracker barrel. Saturday we had breakfast and then had team building activities. Then we had three training sessions: ceremonies, chapter training, and regalia. After lunch we had the chapter events for the Quest for the Silver Beaver. We had a patch auction, watched a Star War's movie, and had a cracker barrel. Sunday we had breakfast and then chapel service.
The When and Where
The Eluwak Chapter meets on the First Monday of each month, September through May. Our summer meetings are during the June and August ordeals and a new member cookout in July. Our meeting place is Central Christian Church. The time is 7pm.

The Next Chapter Meeting will be October 3, 2005.
Quote of the Day
"Eat you nothing but the scant food you'll be given. Learn by fasting, sacrifice,, and self-denial to subordinate personal desires to the spirit's higher purpose."
- E. Urner Goodman

Send an Email
Minutes from Last Meeting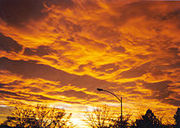 Take the Eluwak Challenge!!!
Official Lodge Calendar